Experienced Attorneys. Exceptional Service.
Employee Handbook Compliance Review for Employers & Business Owners
Please contact us to schedule an appointment to review your existing employment Handbook, and/or company policies & procedures to ensure your business is California labor law compliant.
Welcome to the Law Offices of Chauvel & Glatt, LLP!
We are based in San Mateo, California, and serve the Peninsula and surrounding communities, as well as clients throughout Los Angeles, San Diego and San Bernardino Counties and the State of California. We've been providing legal services for more than 3 decades and specialize in the fields of Business Law, Real Estate Law, Employment Law, Estate Planning/Probate, Transportation Law, and Intellectual Property Law. We bring a wide range of knowledge and experience, with members of our team speaking English and Spanish.
Our business attorneys provide full-service representation for start-ups to medium sized companies.
Our 'employer lawyers' counsel and defend employers to ensure compliance and protect your business.
Estate Planning & Probate
Our business attorneys provide full-service representation for start-ups to medium sized companies.
We protect our clients' creative output, trade identity, and proprietary information.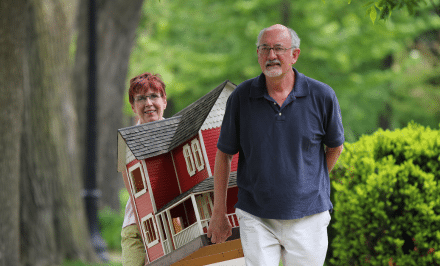 Our firm is committed to protecting your investment and income property, as well as your home.
Our attorneys specialize in the transportation field and have a thorough understanding of carrier regulation and compliance issues.
Our attorneys enjoy working collaboratively and strive to keep matters as simple as possible. We share a desire to give you unparalleled customer service by being proactive and responsive to all your needs.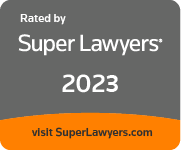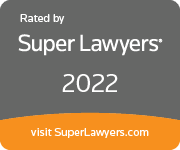 Chauvel & Glatt Brings You The Latest Updates.
While many cities across California increase their minimum wage requirements on January 1st of each year, there are several cities that raise their minimum wage requirements on July 1st.  If you have not checked already, Employers should confirm their local city requirements relating to minimum wage hikes to ensure you are paying your employees accurately.
For example, if you are in San Francisco, the minimum wage beginning July 1, 2023, increases to $18.07. Other cities increasing their minimum wage requirements on July 1st include Berkeley ($18.07), Emeryville ($18.67) and City of Los Angeles ($16.78).
These changes must be put in writing to your employees, the increased payment must begin on July 1, 2023, and properly reflected on their paycheck. Keep in mind too, that employers are also required to place a minimum wage poster in the workplace that clearly identifies the minimum wage in the city in which their employees are working.
For more information on how to implement these minimum wage increases or receive proper notices, please contact the Employer Lawyers at Chauvel & Glatt.
This material in this article, provided by Chauvel & Glatt, is designed to provide informative and current information as of the date of the post. It should not be considered, nor is it intended to constitute legal advice. For information on your particular circumstances, please contact Chauvel & Glatt at 650-573-9500.
This Memorial Day Chauvel & Glatt proudly pays homage to those who have given up their lives to protect our freedom. In observance of Memorial Day, Chauvel & Glatt is closed Monday, May 29, 2023.
Consider giving a gift that will make your high school graduate's life a little bit easier as he or she transitions into adulthood.
Many of us fail to realize that the law considers our children to be adults at the young age of 18, when many of us are still learning how to be responsible and independent. As a result, parents are less capable of assisting their children as they are no longer considered legal guardians.
Powers of Attorney ("POA") are legal documents that will allow you to help your child transition into adulting by providing you the ability to make and carry out financial and medical decisions on their behalf.
Financial and Medical Powers of Attorney generally allow a person (the "principal"), to name people ("agents") who can step in to make decisions for the principal or manage tasks, when he or she is unable to do so. These documents are useful not only in times of unforeseen urgency, such as a medical emergency, but also in daily activities, such as paying bills or executing agreements.
For young adults, these important documents are often overlooked due to age in relation to minority. Emergencies occur and life often requires the assistance of loved ones. By having these documents in place, one can ensure that family members have the legal ability to assist when the time comes.
Chauvel & Glatt can assist young adults in creating these crucial documents during exciting times of personal growth. Consider giving your graduate the gift of peace of mind this graduation season! Contact the Estate Planning Attorneys at Chauvel & Glatt to set up a time to learn more about POAs or to get this prepared for you.
This material in this article, provided by Chauvel & Glatt, is designed to provide informative and current information as of the date of the post. It should not be considered, nor is it intended to constitute legal advice.  For information on your particular circumstances, please contact  Chauvel & Glatt at 650-573-9500 for legal assistance near you. (photo credit: Depositphotos.com)