Experienced Attorneys. Exceptional Service.
Employee Handbook Compliance Review for Employers & Business Owners
Please contact us to schedule an appointment to review your existing employment Handbook, and/or company policies & procedures to ensure your business is California labor law compliant.
Welcome to the Law Offices of Chauvel & Glatt, LLP!
We are based in San Mateo, California, and serve the Peninsula and surrounding communities, including San Francisco to San Jose, as well as clients throughout Los Angeles, San Diego and San Bernardino Counties and the State of California. We've been providing legal services for more than 3 decades and specialize in the fields of Business Law, Real Estate Law, Employment Law, Estate Planning/Probate, Transportation Law, and Intellectual Property Law. We bring a wide range of knowledge and experience, with members of our team speaking English and Spanish.
Our business attorneys provide full-service representation for companies of all sizes from entity formation, preparation of business agreements, purchase and sales, and litigation.
Our 'employer lawyers' counsel and protect business owners to ensure compliance with California labor laws and defend your business in the event of litigation.
Estate Planning & Probate
Chauvel & Glatt will help individuals and families plan for the future using estate planning tools that address your specific personal needs.
We protect our clients' creative output, trade secrets, and proprietary information.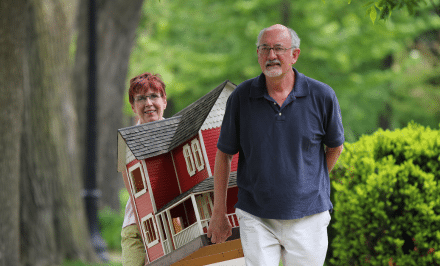 Our firm is committed to protecting your investment and income property, from lease or purchase negotiations and in the event of litigation
Our attorneys specialize in the transportation field and have a thorough understanding of carrier regulation, compliance issues, and logistics. 
Our attorneys enjoy working collaboratively and strive to keep matters as simple as possible. We share a desire to give you unparalleled customer service by being proactive and responsive to all your needs.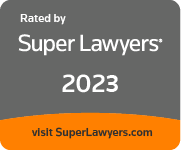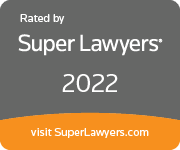 Chauvel & Glatt Brings You The Latest Updates.
1980s pop hit makers and long-time business partners Daryl Hall and John Oates (known as Hall & Oates) are engaged in a legal battle. Hall sued Oates for breach of their partnership agreement related to the ownership of their songs, which are worth millions of dollars. According to reports, Hall and Oates are partners in a limited liability partnership ("LLP") that owns the rights to their songs, along with a third partner, Primary Wave IP, LLC. Hall sued his band member after Oates attempted to sell off all of his ownership to their third partner without Hall's consent.
Reports further state that Hall sought a Temporary Restraining Order to prevent the sale and to force the parties to resolve the matter through arbitration. Although the details of their partnership agreement are confidential, it likely includes a section which outlines when a partner can sell their ownership, and when they are prohibited from selling. This section typically will state whether such a sale requires the unanimous consent of all of the partners. If Hall & Oates' agreement requires unanimous consent for a sale, Hall will likely prevail and will be able to prevent Oates from selling his ownership portion.
This case highlights the importance of a well-drafted partnership agreement and a properly formed business structure (see our previous article on this subject). A proper business agreement will include key provisions, such as the allocation of profits and losses, and what must occur in order for an owner to sell their interests or dissolve the company. It will also place restrictions on the owners to prevent them from taking action that the other owners do not agree with. Without such an agreement, it is easy for disputes to arise between business partners that could ultimately collapse the business and lead to legal disputes.
For more information about how Chauvel & Glatt can help form a business for you and draft a business partnership agreement that protects your interests, contact its experienced business attorneys at (650) 573-9500.  
The material in this article, provided by Chauvel & Glatt, is designed to provide informative and current information as of the date of the post. It should not be considered, nor is it intended to constitute, legal advice or promise similar outcomes. For information on your particular circumstances, please contact  Chauvel & Glatt at 650-573-9500.
An Employee Handbook is an important tool for both employers and employees. California has extensive and complicated labor laws that change each year. Employers are responsible for staying up to date with these yearly changes. While you are not legally required to have a Handbook, Employers are still required to notify employees of workplace policies and certain legal rights that employees are entitled to. An Employee Handbook can assist with this to ensure that your company is compliant with these requirements. A Handbook also helps you, as a business owner, consistently apply California Labor Laws across your workforce to avoid claims of discrimination and retaliation.
As the employment laws change each year and your workforce may increase or decrease, it is important that your current employees, and future employees, have a clear understanding of your company policies, and that you communicate to each employee these polices and their rights. This requires you, as the employer, as well as your managers and supervisors, to know what those policies are and how to properly apply them. Each year we see more and more lawsuits against employers, whether the facts are true or not, a lawsuit can be brought against you. By having an up to date Employee Handbook and ensuring your workplace policies are legally compliant, businesses are provided an initial level of protection against potential litigation. But having policies, then understanding them, and following your own polices (and make policies you can follow) is key.
To learn more about creating legal policies that work for your company, the handbook process, or to set up a compliance audit with the knowledgeable Employer Lawyers at Chauvel & Glatt call 650-573-9500.
This material in this article, provided by Chauvel & Glatt, is designed to provide informative and current information as of the date of the post. It should not be considered, nor is it intended to constitute legal advice.  For information on your particular circumstances, please contact  Chauvel & Glatt at 650-573-9500 for legal assistance near you. (photo credit: depositphotos.com).
Happy Thanksgiving from Chauvel & Glatt! Celebrating this season of thankfulness with gratitude for your business and support. In observance of Thanksgiving, Chauvel & Glatt will be closed on Thursday, November 23, 2023 & Friday, November 24, 2023.